Hong Kong hosts the Asia-Pacific Tree Climbing Championship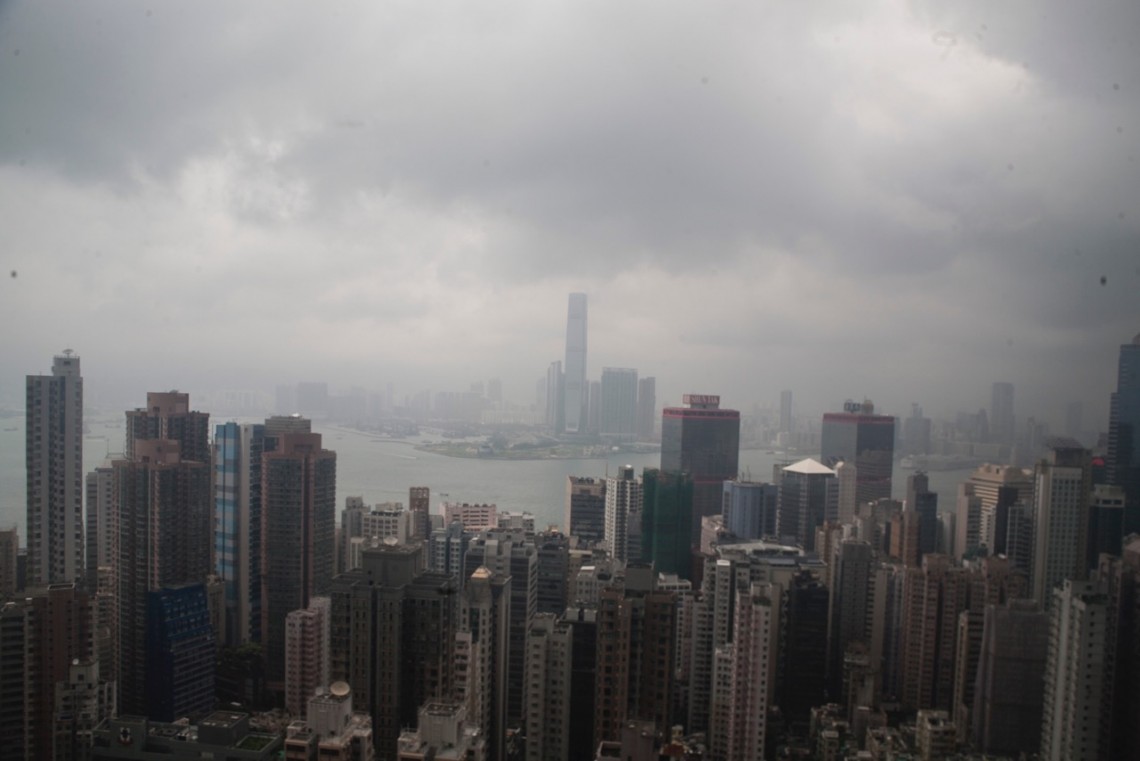 The Asia-Pacific Tree Climbing Competition (APTCC) runs every year and this was its first time in Hong Kong. 
It is run by The International Society of Arboriculture (ISA),a worldwide professional organisation dedicated to fostering a greater appreciation for trees and promoting research, technology, and the professional practice of arboriculture. New Zealand has a chapter in the association – NZArb.

I was asked to stand in as the Head Technician for this year's APTCC. It is a fabulous event with the best climbers from Australia, Japan, Taiwan, the Philippines, Singapore and New Zealand competing. It is a growing event with more and more regions are signing up. We had 60 climbers this year, which is a large number to facilitate but we were lucky to have a strong and fabulous support team on the competition days from local and international volunteers. 
Hong Kong is a buzzing place with 7.2 million people living in close quarters. It is a cultural melting pot and was an excellent host for the event. The competition was held out in a forest east of the city in an area called Tai Po. The trees were not as big as we are used to at New Zealand competitions which can create difficulties in the set-up of the event. We had to work hard to make the trees technically challenging as we had some of the best climbers in the world competing. 
Australia started out as the strongest side in the Masters' Qualifying Events:
Aerial Rescue, Belayed Speed Climb, Secured Footlock, Throwline and
Work Climb. The top finishers in the men's and women's divisions compete in the Masters' Challenge. The Masters' Challenge combines skills from the preliminary events into one opportunity to complete multiple tasks. 
In the Masters' Challenge the luck of the Australians turned, even though all the climbers had shown some fantastic skills and it was a fairly even event in terms of ability. Nicky Word-Allan and Andy Neverman (both Kiwis) won this year's Asia-Pacific Tree Climbing Championship and Noel Galloway (from Pirongia) came 3rd in his first Masters' climb – an excellent performance. The champions will now represent APTCC in the World Championships held in Washington in mid-2017.
The whole event finished off with a big friendly Hong Kong-style BBQ. Events like the competition are fantastic to be part of. They are a very good opportunity to meet like-minded tree nerds and talk over environmental issues, new climbing gear and tree care techniques and climbing. 
The Kiwi team was looking fantastic and we are very grateful to our sponsors for financial and gear support. Many thanks to Tree Tools, Clogger and NZArb.
Photos courtesy of Scott Forrest, ISA, APTCC, Per Liljas